Welcome to the Caster Chronicles Wiki
A free, public and collaborative encyclopedia for resource and community for The Caster Chronicles series!
IMPORTANT NOTICE:
Although anyone can edit, please respect all views and all perspectives.
This wikia is meant for a better understanding of novels, and for a strong, friendly community.
Hateful or vulgar posts against someone or something can and will be removed by the Admins.
Thank you for reading this notice; please spread the word, and keep it nice.
CAUTION:
This wikia contains major spoilers from The Caster Chronicles,
either from the show, or book series, or both, they are no way censored.
Our database currently contains 213 articles and 717 images.
Overview · Searching · Editing · Help . Templates · Categories . Admins
About the series
The Caster Chronicles is a four-book series written by Kami Garcia and Margaret Stohl, published by Little, Brown on December 2009. Amazon.com named it one of the top ten books of 2009 and the top pick for best teen book. The sequel to the pilot book Beautiful Creatures, entitled Beautiful Darkness, was released on October 12th, 2010. The third book was released, Beautiful Chaos, in Fall of 2011. The fourth, and final, installment of the series, Beautiful Redemption, was released on October 23, 2012. Its spin-off series is currently on-going and features some of the previous main characters in supporting roles.
Story:
Ethan Wate used to think of Gatlin, the small Southern town he had always called home, as a place where nothing ever changed. Then he met mysterious newcomer Lena Duchannes, who revealed a secret world where a curse has marked Lena's family of powerful Supernaturals for generations. Mysterious, suspenseful, and romantic, the Caster Chronicles introduce a secret world hidden in plain sight. A world where impossible, magical, life-altering events happen. Sometimes life-ending.

The Books
Main series
Completed
Novellas
Spin-off series
Tie-ins
On-going
Novellas
The Untold Stories
The Film
Main article: Beautiful Creatures (film)
It was confirmed that Beautiful Creatures was set up to become a feature film by Warner Bros. Pictures in 2009.
After a few years of little progress, it was soon revealed Richard LaGravenese would be the director of the movie and Erwin Soff would be producing the film. At various points throughout 2012, the following cast members were announced:
Filming began on April 2012 in New Orleans with a theatrical release date for the movie on February 14, 2013.

Affiliates
Featured Blog Post

Featured Poll
See more at the

Poll Archive
Featured Video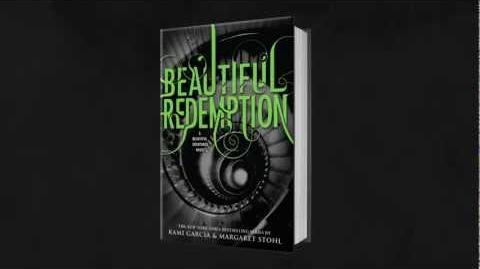 The Gatlin Times
Blogs
Hi everyone!!! I'm reading this series and I love it, but on the wikia I whant to focus more on the Caster's powers, so can you edit the character pages according to them. Little by little I'll try t…
See more >